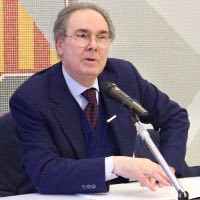 Born in 1948, Infantino graduated in Economics at Siena University, then obtaining a MA in Sociology at LUISS University in Rome.
He is currently Professor of Methodology at Social Sciences Department in LUISS.
His fields of interests are philosophy of social sciences, theory of knowledge, economics, history of liberalism.
He had several visiting academic positions in many international universities such as in the Ludwig von Mises Institute, in New York University, in Universidad  Rey Juan Carlos of Madrid and in Oxford University.