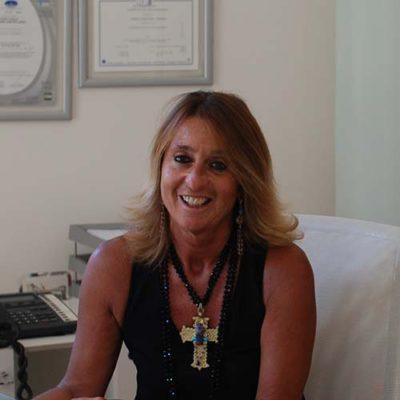 She was born in Novara on last 23 September 23rd, 1964. She graduated with honors in law from LUISS in Rome and, after collaborating with important professional firms, she started his own activity as an administrative lawyer specializing also in the field of public procurement and contracts. The Firm also carries out scientific production and conference organization activities, and pursues the goal of creating a dialectical and constructive relationship that is based on the cooperation of political, judicial and academic institutions with freelancers and economic operators.
It is registered in the Roman and Lecce Administrative Chambers.
She has acquired a high level of specialist qualification in the areas of public procurement (both works and supplies and services), works concessions and / or public services, including motorway concessions, antitrust, environment and renewable energy concessions and health law.
She participated, as a member of the Jury, in competitive tendering procedures as well as in public employment competitions organized by the Municipality of Taranto, by the Municipality of San Giorgio Jonico (TA), by the A.P.T (TA), the Municipality of Reggio Calabria, the Municipality of Bianco (RG) and the Aspromonte National Park Authority. From 2007 to 2009 she was a member of the Board of Directors of the District Administrative Chamber of the Lecce, Brindisi and Taranto Lawyers, taking part, also as a speaker, in refresher and / or specialization courses in administrative law.
From 2015 to 2016 she was vice-president of the Executive Committee of the Salone della Giustizia and from 2017 to 2019 she was vice-president of the Scientific Committee of the Salone della Giustizia. Since 2016 he has been a member of the Scientific Committee of the online legal magazine www.italiappalti.it, directed by Francesco Caringella and Raffaele Cantone.
From February 2020 to March 2022 she was Coordinator of the Luigi Einaudi Foundation Justice Area.
In 2017, 2018, 2019, 2020 and 2021 she was a lecturer at the annual editions of the Master in Procurement Management at the Department of Economics and Finance of the Faculty of Economics of the University of Rome "Tor Vergata".
From May 2020 (for a duration of 18 months) and from April 2022 (for a duration of 12 months) he assumed the legal / administrative role as a member of the administrative / accounting / technical / operational body supporting the President of the Authority Port / Extraordinary Commissioner of the Port of Taranto.
The firm has three operational offices: Rome, Taranto and Palermo.