Latest events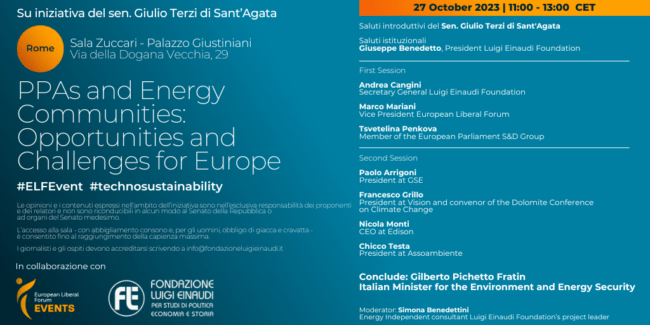 PPAs and Energy Communities: Opportunities and Challenges for Europe Saluti introduttivi del Sen. Giulio Terzi di Sant'Agata Saluti istituzionali Giuseppe Benedetto, President Luigi Einaudi Foundation First Session Andrea Cangini, Secretary General Luigi Einaudi Foundation Marco Mariani, Vice President European Liberal Forum Tsvetelina Penkova, Member of the European Parliament S&D Group Second Session Paolo…
Approfondisci...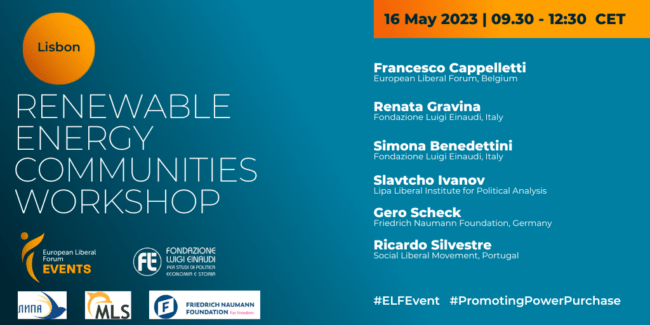 One of the key pillars of the energy policy of the European Commission is to put citizens at the centre of energy transition. Citizens should become an active part of the decarbonisation process by adopting, e.g., self-consumption or selling renewable electricity and flexibility services to the market. Renewable Energy Communities…
Approfondisci...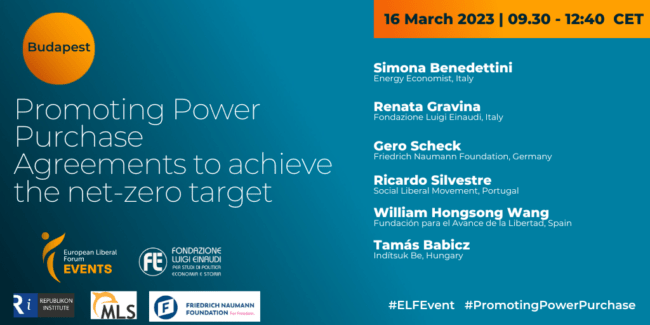 Context The recent REPowerEU Plan of the European Commission considers Power Purchase Agreements (PPAs) a key driver to achieve the new 2030 target of 45% share of renewable energy. According to the European Commission, such target is essential to ensure the timely and effective achievement of carbon neutrality in 2050.…
Approfondisci...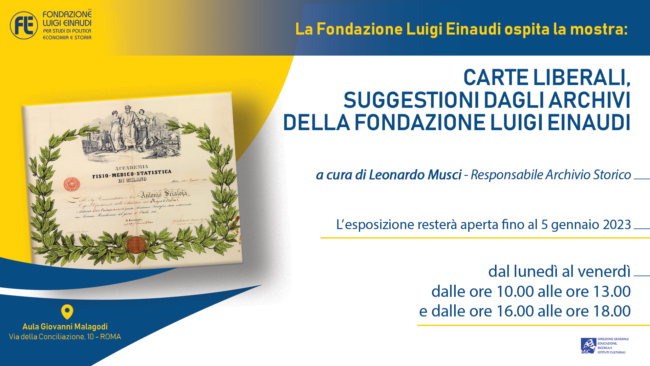 Showcases Antonio Scialoja Papers Giovanni Malagodi Papers Gian Piero Orsello Papers Italian Liberal Party – Directorate of Caserta Province Italian Liberal Party Archive – Directorate of Tuscany Region Giovanni Martirano Papers and Francesco De Lorenzo Papers Valerio Zanone Papers Gioventù Liberale Italiana Papers Oronzo Reale Papers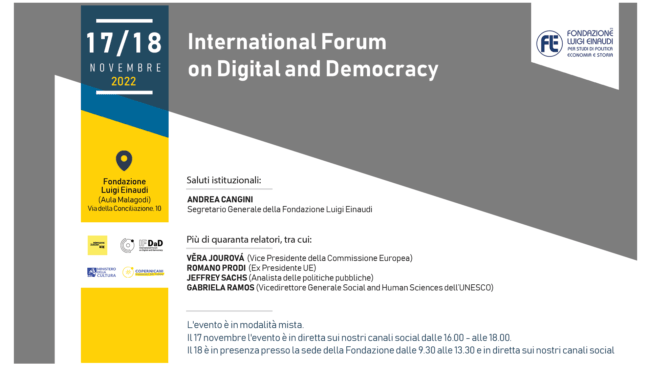 We have the pleasure to invite you to the second edition of International Forum on Digital and Democracy, on November 17th - 18th, 2022. Associazione Copernicani together with Re-Imagine Europa and Fondazione Luigi Einaudi, promotes the event held under the umbrella of the European Commission, Unesco, SDSN, Italian Ministry of…
Approfondisci...