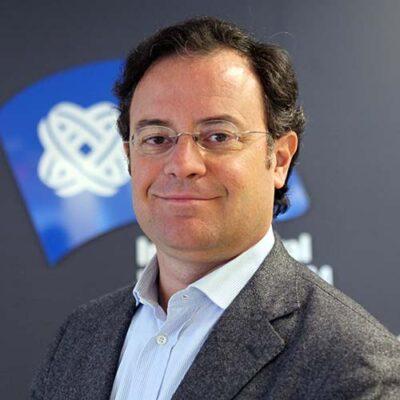 For more than 30 years he has been living between the United States and Italy.
He teaches International Economics at Luiss Guido Carli in Rome and at Università Cattolica del Sacro Cuore in Milan. Senior Research Fellow at the Harvard Kennedy School. He also lectures at Luiss School of Government, Luiss Business School, MIP-Politecnico di Milano School of Management, ASP-Alta Scuola Politecnica (top 300 students of Politecnico of Milan and Turin). He is non-resident fellow at IAI-Istituto Affari Internazionali. For two years he was a visiting fellow at the School of Advanced International Studies (SAIS) of Johns Hopkins University in Washington, D.C..
He worked for 20 years in Investment Banking. First in New York as Senior Vice President at JPMorgan, and subsequently in Europe as Managing Director at Mediobanca. During this time he provided financial advice to many clients executing mergers, acquisitions and other corporate finance transactions in the U.S., Europe and Asia. For several years he was a member of the World Economic Forum Global Agenda Council on Banking and Capital Markets. He currently sits, as independent, in several Scientific Committees, Advisory Boards and Boards of Directors.
He holds a degree in Economics from the University of Rome and an MBA in Finance from Columbia University. He completed post-graduate programs in leadership and public policies at the Harvard Kennedy School, at the Jackson Institute for Global Affairs at Yale University and at the Lee Kuan Yew School of Public Policy in Singapore.
He writes for IlSole24Ore and AffarInternazionali. He is the author of several books including Sette Anni di Vacche Sobrie (Utet, 2013), Creating Economic Growth. Lessons for Europe (Palgrave Macmillan, 2014), Terra e Buoi dei Paesi Tuoi (Utet, 2016), L'onda perfetta (Luiss University Press, 2020), Fatti non foste a viver come ròbot. Crescita, lavoro, sostenibilità: sopravvivere alla rivoluzione tecnologica (e alla pandemia) (Utet, 2020), L'onda perfetta. Cavalcare il cambiamento senza esserne travolti (IlSole24Ore, 2022, new edition), Making the global economy work for everyone (Palgrave Macmillan, 2022).