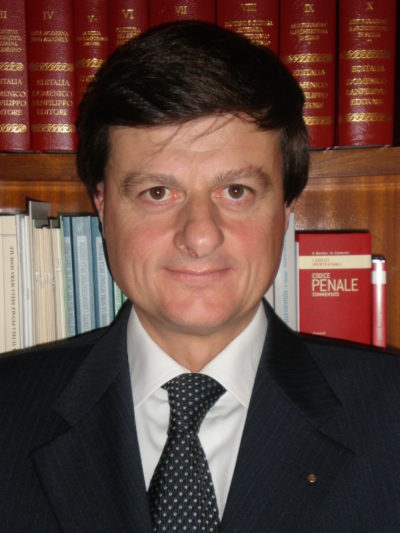 Born in Palermo in 1964.08.29, Prof. Avv. Bartolomeo Romano is graduated with honors in Law in University of Palermo; becam Philosophical doctor in University of Florence, than Researcher, so Associated Professor in University of Bari, and at last Full Professor (since 2000) of Criminal Law in University of Palermo.
Attorney at Law since 1990, from 2003 is Attorney at Supreme Court.
From 2008.07.01 concellor of Minister of Justice of Italian Government.
From 2010.07.01 member of Consiglio Superiore della Magistratura.
Is Coordinator of teachers at Attorney School "Ferdinando Parlavecchio" Foundation, and Director of School of Camera Penale di Palermo.
Been President of Graduate Cours in Law Sciences in Trapani, and member of Amministration Council of Universitary Consorce of Trapani
Since 2006.09.15 is President of CUPA (Universitary Pole of Agrigento).
Autor of many publications in important scientific law series and reviews.
Speaker in meni law scientific conferences; from ottober 2008 is co-director of Codice Penale Ipertestuale (III ed.) edited by UTET,terza edizione
Member of scientific comittee of theese reviews: L'Indice penale by Casa Editrice CEDAM, Il diritto di famiglia e delle persone, by Casa Editrice Giuffrè and Archivio Penale by Casa Editrice Aracne.