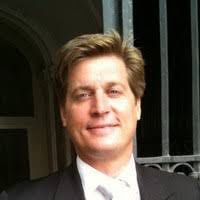 Born in 1970, he graduated in Economics at La Sapienza University in Rome and earned an MBA from SDA Bocconi in Milan. He attended an executive programme at Stanford University Graduate School of Business (CA-USA) and at the Kellogg School of Management of Northwestern University (IL-USA), where he also obtained the Executive Scholar Certificate.
As senior executive he has gained experience in Italy and abroad, accomplishing important corporate transformation projects such as IPO, M&A, post-acquisition integrations and restructuring in various sectors such as transport, construction, energy, healthcare and retail.
He started his professional career in the field of corporate finance, integrating his skills with experience in strategic consulting at Bain & Company. He held positions of increasing responsibility, being also appointed as CFO in important groups: Garofalo Health Care, Italo (Ntv) and Maire Engineering (now Maire Tecnimont).
Currently he is CEO and GM of Risparmio Casa, national leader in the sector of mass distribution of products for personal and home care.
He has been member of board of directors of Italian and international companies and as an independent director he has held the role of Chairman of the Control and Risk Committee of a company listed on the Milan Stock Exchange.
He has been a professor of Strategy for six years at the Free International University of Social Studies Guido Carli – Luiss – and in other courses both at the University of Tor Vergata and the Biomedical Polyclinic Campus.