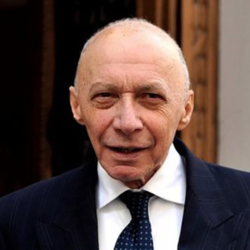 Guido Alpa is Professor of Civil Law at the Faculty of Law of  the University of Rome La Sapienza.
He has been a visiting professor in numerous foreign universities, Berkeley and Oxford just to mention a few.
He served as President of the Italian National Forensic Council, from 2004 to 2015.
He was awarded by honorary degrees in Law at the Complutense University of Madrid, the Univertà Nacional Mayor de San Marcos in Lima and the University of Buenos Aires.
He is the author of over 40 monographs and he is the director or co-director of numerous legal journals.